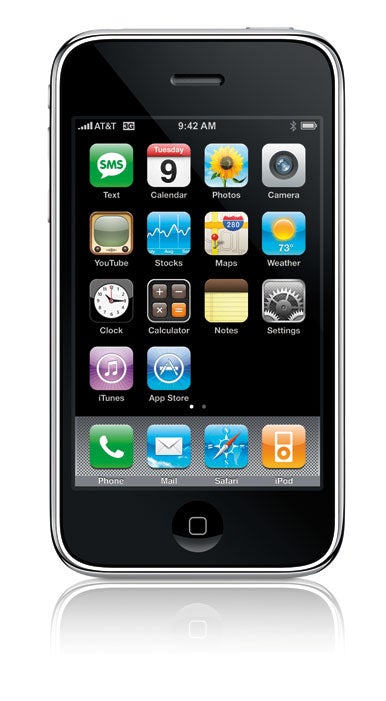 Rumors are floating on the web that the Iphone is going to be coming to a Carrier near you soon, sometime this year accoring to many. Now this may be true. I, however, dont feel that this will be happening for quite some time. Reason being is this. Apple has recently agreed to allow AT&T the rights to sell the Ipad in the United States. By doing so they are committing to AT&T some exclusivity yet again. Yes I know this is not a phone however is shows some type of arrangement by the two in my opinion. Yes I have read reports of Iphones being tested on the Verizon network by some. This very well may be true. The way I see Apple running though is this, they like to be in control. Having multiple carriers selling the Iphone may diminish the control they have over their product.
Other companies have had to step up their game to combat Iphone sales. The Iphone is and will always be iconic. Does this mean there are no other worthy competitors to the Iphone? Hardly not. HTC and Motorola offerings of Googles Android OS are worthy competitors for sure. This open source platform is the stiffest competition to Apple. Without getting into specifics on paticular phones running ther Android OS the biggest feature is the Android Market as a challenger to the Apple App store.
www.phandroid.com is a great place to see what the competition has in store for Apple.
The bottom line is this, do you need the Iphone? Probably not. There are many phones out there that are capable of doing what it does. Some do it even Better. Do some research, ask questions and by all means test drive your phone before you buy it.